This past weekend the MSU mountain bike team went down to Solavaca Ranch for the South Central Collegiate Cycling Conference mountain bike championships. We got down to the ranch late Saturday for the conference dinner and discusion about the 2013 road season, then a campfire and camping with the rest of the teams before Sunday's racing. It was a great weekend and an awesome end to the MTB season.
The single track was littered with climbs, gravel, and some rocky descents.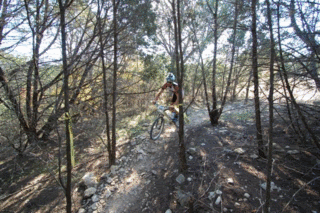 Aldo had to charge this one on foot.
MSU was well represented, in multiple categories, by Tony Baca, David Barrett, Aldo Curiel, Fidel Goytia, Sean Brown, and Anthony Sequera. Though the course was tough we were able to claim two wins during Sunday's cross country races.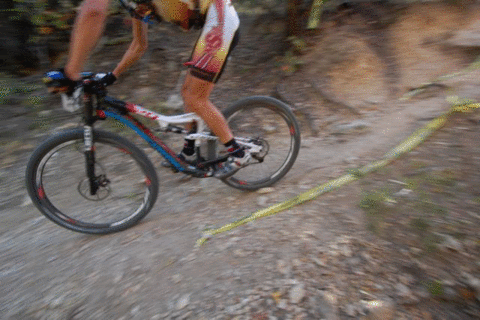 Tony was on fire all day, flying through the course like a pro.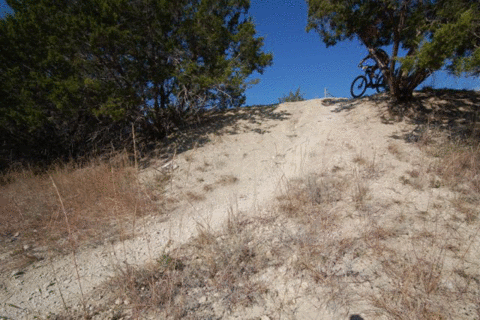 Cruising through the first drop of the race.
No rest time for Tony, it's almost over.
Baca, a former junior national MTB champion, crossing the line solo for first place in the men's A XC race
While most of the conference was racing full suspension carbon bikes, David came through on his single speed steel 29er and crushed it.
David was 5 minutes ahead of the field when he flew through this crossing.
Still off the front, bombing through a particularly sketchy line.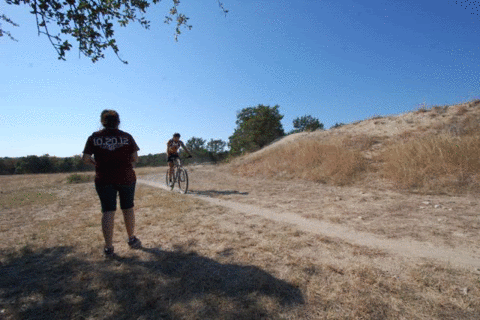 Barrett taking the win in the men's B XC race.
See you next season SCCCC.